Lizzie's Battle of Flowers Artwork is an amazing addition to the office
6th July 2023

Image: Lizzie's hare's tail artwork from the 2022 Battle of Flowers Trinity float
For many years Lizzie Keogh, our Office Manager, has been involved with the Trinity Battle of Flowers organisation. The theme for 2022 was Mary Poppins and Lizzie was asked to put a poster together supporting the Suffragette movement. 
Last summer Lizzie spent many evenings and weekends sticking thousands of hare's tails to a board for the float. It was a labour of love and the result is incredible. The partners at Corbett Le Quesne have framed it and put it up in the office as you can see below: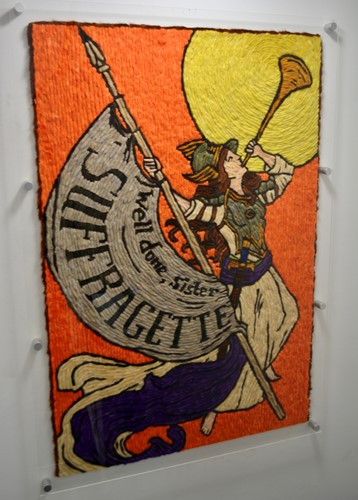 You can see the artwork on the float during the 2022 parade here: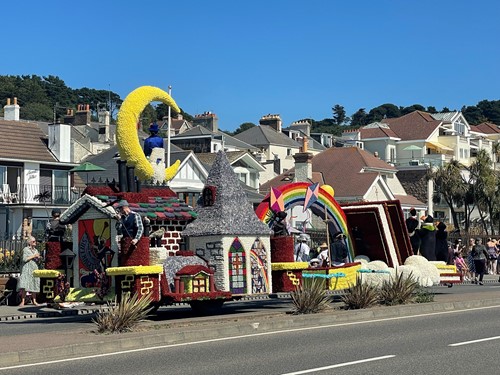 Lizzie was also in the parade dressed up and dancing along. it was a fantastic day and the moonlight parade when the floats are covered in lights was spectacular. Well done Lizzie for all your hard work. For more photographs or information about the Trinity team, you can check out their Facebook page.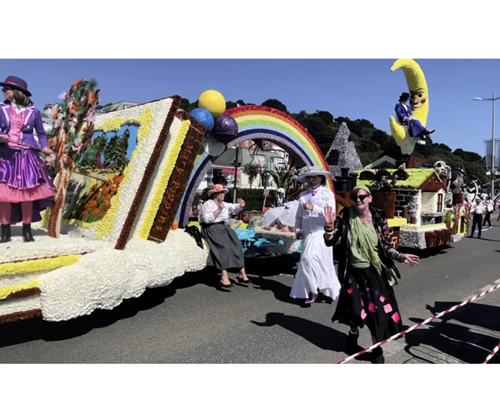 « Back to Blog